Check-up – Examination
This essential service is necessary to
identify problems or potential problems with your teeth and gums.
Dental Cleanings
Looking to get your teeth cleaned, scaled or polished? Come talk to the team at Tauranga Dental House.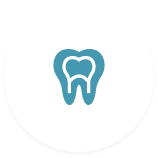 Digital X-rays
X-rays are important because they help us detect decay that may not be visually detectable.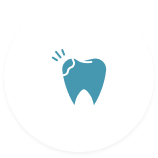 Fissure Sealants
Sealants are a fabulous way to prevent cavities from developing on the chewing surfaces of the back teeth.
Fillings
Natural tooth-coloured fillings are referred to as resin, composite or white fillings.
Crowns
If you are looking to get dental crowns in Tauranga, call Tauranga Dental House, your trusted provider of restorative dentistry.
Bridges
A bridge is an appliance designed to span (bridge) the gap where teeth are missing.
Dentures
If you think you need dentures and are looking for a set of some high-quality dentures Tauranga customers would recommend, come talk to the team at Tauranga Dental House today.
Porcelain Veneers
For quality, and affordable dental veneers Tauranga customers can trust, talk to the team at Tauranga Dental House.
Professional Tooth Whitening
A bright smile gives the impression of vitality, radiant health and happiness, so it's hardly surprising that people are looking for ways to have whiter teeth.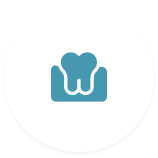 Root Canal Treatments
Tooth decay is one of the most common dental problems in the world.
Dental Implants
Dental implants are one of the finest solutions to missing teeth.
Emergency Dentistry
With the healthiest teeth or, even if you follow a strict oral care regime, emergencies do occur.